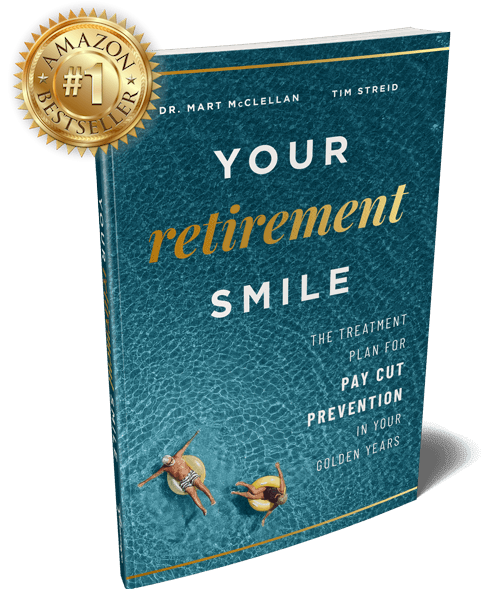 Is your wealth accumulating or accelerating?
In their book, "Your Retirement Smile," Dr. Mart McClellan and Tim Streid discuss how to realize your maximum financial potential by tossing out the same old, same old cookie-cutter plans that often leave people struggling — or worse, failing — when it comes to their finances.
With this Amazon best-seller, you'll discover:
How to approach retirement planning with the big picture in mind
Popular money myths debunked
How to invest for the future while still enjoying the present
And more!
Download the first chapter of "Your Retirement Smile" instantly!
Want a hard copy of the full book?
Request your copy today and start learning how to ensure your golden years stay golden.
Timothy Streid is a Registered Investment Adviser in the states of Illinois, Texas and Washington.